12Jan/17
Beststudios launches its first sportsbook client in Italy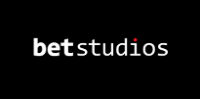 Beststudios has launched its first sportsbook client in Italy that went live on the company's innovative platform. Before the company has worked with three main clients in Italy and now it has released its own offering in the country.
The software supplier based in Malta has seen Nexigames becoming the first operator in Italy. The company plans to further expand its activities in the country.
Andre Genovese, the managing director, together with his team worked on the creation of an original technology that can be easily incorporated into any platform as a separate product or can be applied as a full package on the basis of the company's own technology.
Genovese has worked in the iGaming industry for many years and he believes that the company's success comes from the fact that its platform is fresh and flexible.
The sportsbook client of the company offers solutions on in-play and pre-event basis with different currencies and languages. It has betting shop solutions, mobile betting, and enhanced modules for risk management. The platform brings all the functions of the player management and offers many services of Beststudio.