13Sep/16
GAN will launch an online casino in Europe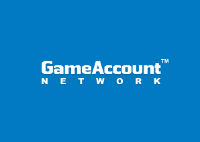 Game studio GAN has concluded an agreement worth $1.4 million with the giant US casino to open a regulated online casino in Europe for real money.
Under the agreement, GAN will receive preliminary $1.4 million in cash to start Overseas Internet Casino on behalf of the gambling business company, whose name is not mentioned. However, according to representatives of GAN, this is a huge casino operator in the regional US gaming market with revenues exceeding $1 billion.
A new online casino, Overseas Internet Casino, will have a great opportunity of development, and the annual marketing budget of the casino is estimated at $10 million per year for the first seven years.
GAN has also concluded a deal with the Australian firm Reel Time Gaming to provide videoslots on the American market, as well as with Konami, the Japanese leader in design of arcade games. In addition, GAN is working on the launch of the virtual casino.
It is expected that the new online casino will be issued in the first half of next year.
Internet gaming system of the company (GameSTACK) is combined with remote game servers of the most successful suppliers of online gaming content.