27Jul/16
Oulala Will Begin Its Work in the Region of Australasia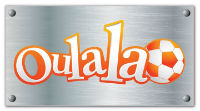 Oulala, a company of daily fantasy sport and supplier of B2B, will begin its work in Australasia region, where the company will present its platform of monetization on the Indian, Asian, and Australian sub-continent when a new season will start.
OulalaGames company recently has signed an agreement with Cardinal House Group, a supplier registered in Australia. The latter supplies online social game content of B2C and B2B together with platforms for gambling.
Oulala Company, created in 2013, lets players design their own play teams and contest with other clients in order to be a winner of money. The technology of game scoring founded on seventy various indicators, and an original function of real time training is completely new to the market in Australia. This system gives users a chance to introduce variations during real-time, which makes Oulala the most real-life fantasy football play in the market.
As part of the extension of its netting of B2B, the company will soon declare about cooperation with many well-known iGaming providers.