19Sep/16
FlowPlay announced the launch of Ready Set Go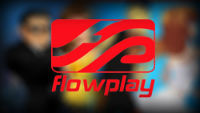 FlowPlay has declared the issue of free-to-play game Ready Set Go. The game allows players make bets during football and baseball games.
Each bid is done using virtual currency. Ready Set Go offers the Lightning Bets function, which allows players to make bets during the play of the game in a variety of situations.
FlowPlay has carefully studied online betting industry when developing its game. Thanks to this, the company will offer its customers a product that will meet the requirements of most fans of fantasy sports. Gameplay does not require any investment of real money, as only virtual currency can be used in the game.
A representative of the company said that the release of their game will finally give many players a chance to really take part in their favorite sporting events.
Players can bet on professional sports games. Ready Set Go has its own algorithm, which determines the score of the game, based on the data of each sport. This design allows players of Ready Set Go to feel the reality of fantasy sports.