24Jan/17
A lucky player won a huge jackpot on an online slot Mega Fortune Dreams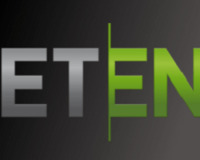 NetEnt is a leading provider of games for online casinos, and it has recently accounted that a lucky player managed to win about €3.5 million as its jackpot at Paf Casino. Everything happened when this lucky woman from Finland who is 62 years old was playing an online slot Mega Fortune Dreams.
Can you imagine her winning a 7-figure sum while starting to play at a stake about €1? It's a second time when NetEnt awards a generous jackpot because another lucky player succeeded to win more than €7 million at the end of the last year. The title of this casino game proves that it's true. The dream of this lucky winner from Finland came true when a successful spin was made on January 18. It's no wonder after landing such a cash prize this woman didn't get even 1 second of sleep.
She felt so excited that she's spent the whole night with her spouse talking and discussing this happy event. The funniest thing is that she had a back luck while playing online slots in the past, but now she turned into a lucky jackpot winner! This couple wants to have a small vacation and they will definitely find other great uses for their money. NetEnt is absolutely delighted that its slot machine changes the lives of many players.