11Feb/16
Online casinos accepting Click2Pay deposits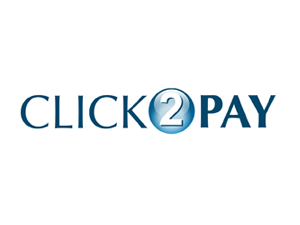 Is there any online e-wallet company that tells you how it all works just by name than Click2Pay? Just a few mouse clicks and anyone can have an account set up that lets you pay any company that has joined up with Click2Pay for online banking. This can mean goods, services or the reason you are at this site —online casinos. Many virtual casinos have no problem accepting money from Click2Pay. They also have no problem letting you withdraw your winnings and send them back to your Click2Pay account. This e-wallet has some unique features that make it the go-to place for gamblers across the world.
Across the world except for the United States, that is. Like most other e-wallets and online banking methods, Click2Pay pulled out the U.S. after congress passed laws that made it illegal to transfer U.S. dollars to online betting places. But the Web site will let someone know whether he or she can sign up for an account there. The account page automatically detects if someone is physically in an area where Click2Pay cannot be used. For those who can choose to do their online banking through them, Click2Pay offers a couple of incentives.
First, there are the high levels of security that goes into each transaction, making sure that each person's money and information are kept under lock and key. Then there is the star rating system for everyone. This system determines how much a person can deposit and spend within a seven day limit. As account holders earn more stars, their limits increase until they reach the highest level: VIP. This increases your spending limit to its highest levels, which can be much more per week than the average person is willing to part with. If someone is able to reach that five-star level and still max out their spending limits they are truly the highest rollers in the game.
Click2Pay accounts are linked directly with a credit card or banking account, and you can never add more funds to the account than you have available in either the bank account or the credit limit. Click2Pay will check to make sure the funds can be loaded into the online account before giving you access to them. This process is fairly quick, however, and once you have the funds in your account, you can choose from one of the most popular online casinos that accept Click2Pay. After switching the money from the e-wallet to the casino, the gambler can be playing blackjack in a matter of minutes.
Casinos that accept Click2Pay run across the spectrum of software providers. They include Rival, Top Game, Playtech, Microgaming and many more. While it is easy to find a good online casino that works closely with Click2Pay, keep in mind that those star ratings may limit how much you can deposit at one time. If you are looking to take advantage of a healthy welcome promotion offered by a casino and you are using Click2Pay for the first time, you may be limited to a mere $50 to deposit with. In rare cases, Click2Pay's maximum spending limit may be smaller than the casino's minimum deposit requirement.