11Feb/16
Casino withdrawals. Cashouts at online casinos.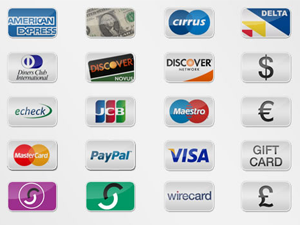 Have you won a wad of cash and want to take your money and run? While withdrawing money from an online casino is simple, it is not as simple as handing your money to the casino in the first place. There are steps you must go through to be able to collect you winnings. Following this guide to online casino withdrawal methods is a good first step in getting the money you fought for.
First, you will probably need to look at your casino's withdrawal policies, which usually include some kind of verification process. Because players must be more than 18 years old, casinos require anyone requesting a payout to send in identification that not only proves that you are the account holder but also shows you are of legal gambling age. More than one form of I.D. will be required, and usually the casino wants a copy of a picture I.D. like a driver's license. Many casinos will force you to send a photocopy of the credit card that you used to deposit money to begin with.
After providing the casino with all of the correct proof, you may still run into a hurdle when it comes to trying to collect winnings using the same banking options you used to deposit in the first place. Even if a player uses one of the instant payment methods to add money, he may not be able to withdraw money the same way due to that method's own rules or the laws within your country.
The first time a customer asks for cash from their account, he or she should be aware that even the "instant" payment methods will likely be delayed as the casino needs time to verify accounts and check to make sure the requested withdrawing method is available for that person. Fast money withdrawals are possible, and most casinos take advantage of instant payment methods like e-wallets and instant transfers, where the money can show up in your outside account within seconds. The most popular way of getting the money in your hand, though, may take weeks to process. This is where the old-fashioned check, bank wire of money order comes into play. The casino may be forced into using slower processing methods to return your money to you. Online banking options like
MasterCard, gift cards and some e-wallets do not collect money back.
All good quality casinos thankfully offer options like checks sent by mail or courier along with wire transfers. Check each casino's banking options thoroughly and make sure it has options for both depositing and withdrawing your money before giving your cash to a casino. You don't want to be stuck giving you money to a casino then finding out they have no withdrawal options that are possible for you.
Casinos process hundreds if not thousands of withdrawal requests daily. To keep the whole process from getting bogged down, casinos put minimum and maximum limits on withdrawal requests. Casinos are not trying to keep you from getting to your money. They simply need to limit the amount of money that gets transferred at once on the off chance the money gets misplaced during the transfer. They also don't need to waste precious time on lowball requests when a lot of customers need to withdraw at one time. Each casino will inform you as to what the minimum amount is for a withdrawal, and most set the amount at $20 to $50. Long-time customers in good standing may find their withdrawing limit raised as their reputation increases. Also, be aware that most withdrawal methods require a transaction fee, usually expressed as a small percentage of the amount being withdrawn.
All reputable casinos should have several ways of contacting technical support in case you have questions or issues. All casinos should also be affiliated with independent auditors with links posted clearly on their Web sites. Auditors are strict about online gambling policies and are quick to looking into any complaints lodged by players.