11Feb/16
Mastercard online casino deposits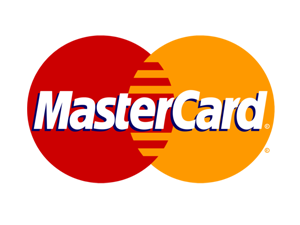 It's amazing the amount of power possessed by one tiny, thin plastic rectangle. Credit cards like MasterCards can get you almost anywhere you want to be, whether in the real world or online. If where you want to be is inside an online casino, making wagers like a pro and spinning the slot machines in search of the jackpot, you can rarely go wrong with choosing to fund your bankroll by using a MasterCard. Although it is not perfect, using a MasterCard as your payment option is one of the best methods available. After reading this article you should be fully prepared to understand the advantages and the pitfalls of using this credit card.
Online casinos that accept MasterCard can be found in every corner of the Internet. Even most U.S. friendly casinos accept MasterCard. Using a credit card at an online casino may sound frightening to anyone who has heard stories of cards being stolen or accounts hacked, but using a card over giving out banking account information or giving access to an online e-wallet account is usually more secure. Using credit cards which are not connected to checking accounts provides a barrier against hackers trying to get directly into someone's money. Plus, MasterCard has fraud protection and scam detectors in place. The card company is usually quick to close an account and forgive fraudulent transactions when a card gets stolen.
There are a few downsides to using MasterCard at an online casino, though. While gamblers can fund their online casino accounts through the card, they cannot request withdrawals through MasterCard and will have to find another way to collect their winnings. This might mean having to resort to a much longer wait to get their winnings by choosing check or wire transfer to get money out of their casino account. Players using MasterCard to add money to an account may also face a few roadblocks. While U.S. friendly casinos accept MasterCard, the card company may flag a legitimate transaction with a casino as a possible attempt at using a stolen card and may freeze the card before trying to contact you for confirmation. If the company suspects that you are sending money to a casino, they may block the transaction due to the Unlawful Internet Gambling Enforcement Act that declares all transfers to and from offshore casinos illegal. Players may be able to make a few initial deposits and then suddenly find their casino blocked by the card company. Another problem that has been reported from players who deposit with the credit card is that specialized MasterCards like the Maestro card will not allow the transaction to go through.
As long as the player doesn't have any roadblocks between credit card and casino, making a deposit with a MasterCard is one of the easiest and quickest ways of getting a bankroll rolling. It is as simple as starting a real money account, going to the online casino's cashier area and following the steps for making a MasterCard deposit. This usually means nothing more than choosing the MasterCard option and typing in the card number. Some casinos also require you to provide the card's validation code located on the back of the card next to the signature line. Then, you can choose how much you wish to deposit. Someone trying to use their MasterCard to make a deposit at an online casino for the first time may want to choose a small staring amount until they are more comfortable making deposits.
The best news when it comes to using a MasterCard with an online casino is that players can take advantage of deposit bonuses and welcome bonuses that the casino hands out. It is rare, but sometimes casinos will even offer a special bonus for using a MasterCard for their deposit method, usually around 10 percent. Below is a list of the best online casinos that accept MasterCard as a payment option.