11Feb/16
Online casinos accepting Paypal.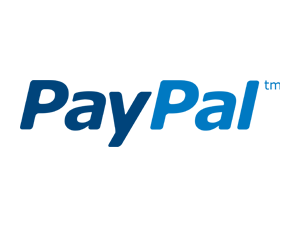 When it comes to e-wallets and online banking services, nothing comes close to the size and scope of PayPal. It is universal, serving more online shopping sites, service sites, entertainment sites, groups and charities than any other. What was once launched as a way to make payment from Palm Pilots, it is now owned by eBay and is the leader when it comes to moving money around cyberspace.
It might seem strange, therefore, that PayPal is not more prominent in online gambling sites. For a while, gamblers had to search extremely hard to find even one online casino that would accept payments from this online bank. Even worse, PayPal makes it difficult if not downright impossible to transfer funds from it to another e-wallet provider. PayPal is self-contained, and the company completely pulled out of the market when it came to online gambling.
The Internet changes rapidly, though, and PayPal is once again working with online casinos – in what many may feel is a limit capacity although the number of casinos accepting PayPal payments is skyrocketing. The issue is that PayPal will only let customers in certain countries transfer funds into casinos, and even then those casinos must be licensed within the United Kingdom and its territories. Players from the United States are not permitted to use PayPal funds in online gambling, and will shut down accounts quickly if it suspects someone is trying to circumvent the rules. Anyone living within the U.K., its holdings or a select few other countries can use their money in their online casinos to their hearts content.
Signing up for an account is easy. In fact, chances are that if you have ever bought or sold anything online you already have an account. If not, the process is very simple and quick. The account holder must connect a primary email account to their PayPal account to help with processing requests, although more than one email address can be added to a single account. That address is what you must give to the casino to identify which account the money will go into or be taken from. There are limits initially as to how much you can withdraw from the account at one time, but it is easy to "verify" the account to raise those limits. Funds can be added from a banking account. PayPal offers its customers a way to link their debit or credit cards directly to their account so that they can use PayPal funds while shopping at real world stores. There is also a PayPal MasterCard credit card or debit card available. Buying anything with money from your account or transferring money a bank account is almost always free of fees, with a few minor exceptions. Seller, such as those listing products on eBay, must pay the fees for using the service.
So how does a gambler go about finding an online casino that will take his or her PayPal loot? You can start by browsing our list of the best online casinos that accept PayPal below. Please understand that most of the time these are not just the best PayPal casinos but the best casinos on the Web, period. PayPal is so strict with its criteria when it comes to online casinos that it only allows the most reputable and secure ones do business with it. There are plenty to choose from, though. While PayPal has not cornered the market when it comes to funding online gaming, it is slowly spreading its wings and learning which casinos it can work with best.