11Feb/16
Neteller casinos. Online casinos accepting Neteller.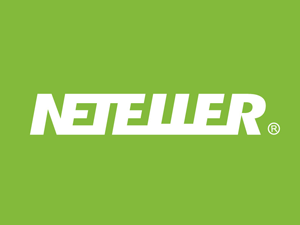 By far the most popular of the e-wallet companies, Neteller is one of those online banking options that seems to have been tailor made for gamblers. When it began processing payments to online casinos in 2000, it took a gigantic leap forward in growth, to the point that just five years later 95 percent of its business was from online gambling, with the majority of that coming from players in the United States.
Then, the U.S. government enacted laws to make it illegal for its citizens to transfer money to and from online casinos, and Neteller was forced to ban people from the U.S. from signing up for accounts or using their services. The company took a hit financially, but it could not regulate accounts for U.S. citizens and be certain they would not use the service to make deposits to online casinos. They unfortunately had to take the stance that it was more important for the company to continue than it was to risk being shut down completely for violating laws.
And continue it did. Despite the blow the company has continued to provide online banking services to casinos and gamblers while expanding its options. It is still the most popular e-wallet company out there when it comes to online gaming deposits and withdrawals. It is the most reputable and secure sites available. No wonder then why just about every online casino on the planet accepts Neteller as one of the top ways of making payments. In fact, it would be easier to list the casinos that don't accept Neteller – if you can find any.
The process is simple, and both Neteller and the online casino are willing to walk players through the steps needed to start an account. The player will set up an account through Neteller's Web site and then will add money to their Neteller account through credit card, checking account or even another e-wallet. From there, the player will go to the casino's Web site, open up an account there if he has not already done so and go to the cashier section of the casino's software. The casino will require the player to choose Neteller from the list of banking options and will then walk the player through the process of linking their money account to their casino account. The best thing about all this is that money transfers are nearly instant. Once the accounts have been set up and the "paperwork" taken care of, players can transfer money back and forth between the two accounts at the speed of light.
All these steps may seem like a roundabout way of getting money into a real money online casino account. Some may look at this process and wonder why you would work it this way if using a personal credit card would be much quicker. Even though online casinos are very secure, how well do you trust your computer and Internet connection? Using a credit card always comes with a slight risk. Using a Neteller account insures that you are protecting your full banking account information, or at least making thieves go through an extra hurdle if they are going to try to get your money.
If you are not convinced that this system is better than simply using a credit card or a check to fund your account, maybe you will be once you hear about the other incentives. It's easy to find a casino that will reward its players for using Neteller to make deposits. Some casinos add a 10 to 15 percent extra to each deposit as an alternate deposit method bonus. This can be claimed on top of any deposit bonus the player is getting. On the Neteller side of the coin is the company's prepaid MasterCard known as the NetPlus or Net+ card. It is directly tied into the Neteller account so that someone using the card does not have to "reload" the card, but can spend as long as there is money in their account. There are fees associated with using the card and limits as to how many transactions you can have within 24 hours.